Meet Dionysos Cup Playwright Skye Robinson Hillis.
With the first weekend of the Dionysos Cup Festival of New Plays complete, we feature our final playwright, Skye Robinson Hillis and her play, The Running Mate.
In The Running Mate, a presidential campaign functions as a battle ground for the candidate and his equally successful wife. As they struggle to navigate America's changing political climate and weave in and out of favor with the electorate, they must also find the balance of happiness, fulfillment, and sacrifice between the two parties of their own marriage across fifty states and fourteen months' time.
Playwright Skye Robinson Hillis began writing The Running Mate about two years ago. Says Skye, "I think it was something I always knew I'd write, but never knew when or exactly what form it would take. I was obsessed with first ladies in high school. There was a period when I could name every single one of them and in chronological order (it was a super neat party trick, I tell you)." The time came to begin writing while Skye was on a cruise ship in Scandinavia. She read John Heilemann and Mark Halperin's book, Game Change (an in-depth look at both parties of the 2008 presidential election) and, "…that's when the play came rushing out of me." Skye wrote the entire first act on a legal pad during that trip.
Like many Chicago theatre artists, Skye wears many hats as a playwright, director and dramaturg. She finds small pieces of time to write in between these roles as well as her multiple day jobs. Working as a hybrid artist makes creating a regular writing routine a challenge, but, "I've realized that the urgency that comes with that makes me a better writer. Anytime I have an entire day off to write, I can't write a single word."
This is Skye's second time submitting to the Dionysos Cup Festival. Her play, The Runaway Gene was a semi-finalist for the 2013 Festival. "I chose to submit because I'm mostly interested in new play development opportunities here in town, and it's strange, but there aren't nearly as many as you might think, given the nature of this theatre community." She occasionally writes with actors in mind and says of the experience, "I'm certainly grateful to be able to workshop this piece in my theatrical home with the actors and artists I've always intended it for, the people I trust with my work and admire most."
The cast of The Running Mate includes as Governor Andrew Cobb - David Parkes, Eliza "Liz" Stone Cobb - Janet Ulrich Brooks*, Rand Marsh - Randy Steinmeyer*, Jane McCaskill - Lindsey Pearlman, Felix Klein - Sean Sinitski, Mallory Cobb - Alyssa Thordarson, Joy Cobb - Shantelle Szyper, Senator Claire Reynolds - Elaine Rivkin*
*member of Actors Equity Association, the union of professional actors and stage managers.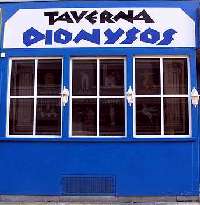 Get your Dionysos Cup tickets now. All performances will be held at the Greenhouse Theater Center, 2257 N. Lincoln Avenue, Chicago 60614. Single tickets are $10 each; full festival passes are $15 each. Don't miss the final weekend of the festival!
You Can Vote!
People who see multiple plays in the festival can vote for the winning play! Voting will take place after the final performance on Sunday, July 20th. We will only accept votes from the email address you register with the box office person on the day of performance. Votes from other addresses will not be accepted. You are entitled to one vote if you attend two performances, two votes if you attend three performances, and three votes if you attend all four performances. (We will send you a reminder at the end of the festival).
The plays are Outside/Inside by Jenny Seidelman; Helen Young, Director; Neal Ryan Shaw, Dramaturg. Octagon by Kristiana Colón; Tara Branham, Director; Hutch Pimentel, Dramaturg. The People of Chicago by Helen Valenta; Jen Poulin, Director; Maggie Carlin, Dramaturg. The Running Mate by Skye Robinson Hillis; Andrea Dymond, Director: Jesse Roth, Dramaturg. Sarah Grant is the Festival Producer. Artistic Director: Richard Engling
Please join us for the festival. There's free parking in the lot a block north.
Polarity Ensemble Theatre invites you to CELEBRATE THEATRICALITY!
Join us on July 20th, 7:30 p.m. at the Greenhouse Theater Center as we raise funds for our 2014-2015 season. Celebrate your own theatricality by arriving dressed as your favorite literary, theatre or film character. Best costume of the night wins tickets to our upcoming world premiere production of Miracles in the Fall!
Mingle with our award-winning company over food and drink, all included. Bid on treasures at our silent auction. Enjoy live musical entertainment by classic rock band, Union Jack, featuring Polarity board member and ace set designer, Chuck Palia.
Purchase your tickets early and save! Prior to July 14th, tickets are $45 each or 4 for $160 using the promotional code "four". Starting July 14th, all tickets are $50. Purchase tickets online at the Greenhouse Box Office or call 773-404-7336.
Raise a glass and celebrate with us!
Support a Season of All New Work!
The Polarity Ensemble Theatre 2014-2015 Season is amazingly ambitious, including two world premiere plays by Chicago-area playwrights and two original novels!

Playwright Chuck O'Connor
First up will be MIRACLES IN THE FALL by Chuck O'Connor, playing September 4 through October 5, 2014. Chuck's play operates like a work by Eugene O'Neill. The deep betrayals of the past twist the lives of the Connelly family, nearly destroying the next generation. MIRACLES IN THE FALL was developed in our 2013 DIONYSOS CUP FESTIVAL OF NEW PLAYS. It will be directed by Richard Shavzin, director of our award-winning 2013 production of Bill Jepsen's comedy, NEVER THE BRIDESMAID.
It has been almost 30 years since award-winning author Fern Chertkow ended her own life, but her legacy lives on through the Afterlife Trilogy, a unique undertaking that fuses her writing with the work of novelist, playwright Richard Engling and the creative team at Polarity Ensemble Theatre.
Paying tribute to the late author, the trilogy combines two novels: Visions of Anna by Engling and She Plays in Darkness by Chertkow (October 7, 2014, Polarity Ensemble Theatre Books) with a world premiere play written by Engling, Anna in the Afterlife, which will run April 23 to May 24, 2015.
The three works span 35 years of creation, offering a multi-sensory experience when taken as a whole.
In addition to a book release event, Polarity will present a number of readings throughout October and November at bookstores, libraries and book groups. We invite book groups to contact us to learn how to participate.
Purchase tickets online for our benefit or call the Greenhouse box office at 773-404-7336.